The Coronavirus disease (COVID-19) pandemic continues to affect the Philippines and the entire world and it is important to always take care of your health. However, as the situation becomes unpredictable, you must always be financially resilient and ready in times of need.

Get security in these difficult times. Protect yourself from the burdens of medical expenses especially in times of health crisis with Cocogen Covid-19 Assist+ Insurance, winner of the International Finance Magazine's Most Innovative New Non-Life Insurance Product award for 2020.


Cocogen offers cash assistance to insureds diagnosed with COVID-19 through our Personal Accident coverage at a very affordable premium.
Benefit

Basic
Php 50

Prime
Php 75

Cash Assistance in case of Death due to COVID-19
2,000
3,000
Daily Hospital Benefit due to COVID-19 or accident
200
300
Accidental Death and Disablement (Sum Insured)
20,000
30,000
Burial Benefit in case of Accidental Death
2,000
3,000
Cash Assistance in case of death due to Other Causes
2,000
3,000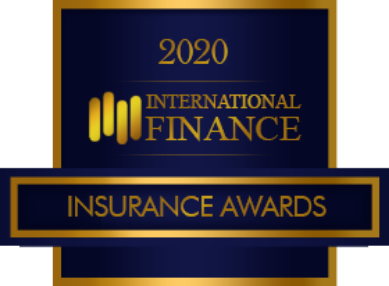 An insured can get up to two insurance coverage of either the same package or a combination of both packages.
Optional Coverage
COVID-19 Vaccine Cash Assistance *

Pays the insured or its beneficiary the cash assistance for cases caused by COVID-19 vaccination:

Death

Permanent Disablement

Daily Hospital Allowance
*This will affect the amount of your premium
Insuring conditions
Coverage is only up to three (3) months, renewable upon expiration.

Age limit is from 18 to 60 years old, renewable up to 65 years old.

Hospital benefit is valid only up to a maximum of 15 days.
Exclusions
Motorcycling risks

Pre-existing medical conditions

Any bodily or mental infirmity, disease or sickness

Death or injury from other outbreaks and diseases

Death or injury from the performance of certain duties and occupations

Being under or over the covered ages of the package during the accident or inception date of the policy, respectively

Death or injury arising from: HIV Infection and/or any AIDS related illness; self inflicted injury; consumption of drugs (except under the properdirection of a Medical Practitioner), narcotic substances, poison or alcohol

Partaking in dangerous activities

Murder and Assault, Sabotage and Terrorism and Wars

Infectious diseases aside from COVID-19
If you want to know more about COVID-19 Assist+ Insurance, visit our
FAQs
page.