Visit these 5 hip neighborhoods in Tokyo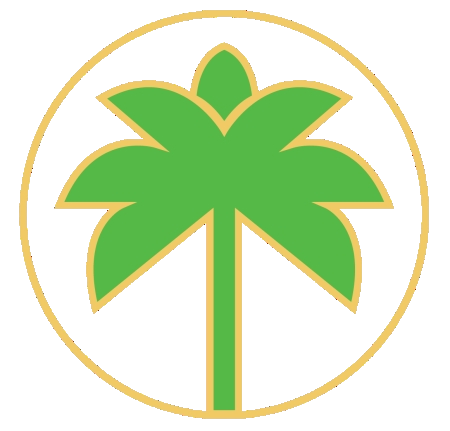 Tokyo, Japan is one of the most popular travel destinations in the world, what with its many iconic sceneries often seen on postcards, magazines, movies and TV shows. But once you've had your fill basking in the ultra-busy Shibuya crossing and the famed cherry blossoms in Ueno Park, Tokyo is best experienced when you go off the grid and into the different neighborhoods. Full of character and artsy vibes, these places have been staple hangout spots for both locals and travelers who are in-the-know. Let's get a closer look at 5 of these kawaii neighborhoods: 1. Shimokitazawa Known as a hipster haven, "Shimo" brings together street art, vintage fashion and cafe culture to the delight of the city's youth looking for inspiration and a place to commune with like-minded individuals. In stark contrast to the feverish pace of Shibuya and Shinjuku, Shimokitazawa stays calm and collected, but never lacking in fun. Spend a whole afternoon here scouring through vintage designer clothing at New York Joe and Haight and Ashbury, then wind down with a cup of latte at one of the many coffee shops in the area such as Light Up Coffee and Bookends. 2. Nakameguro As far as neighborhoods in Tokyo go, Nakameguro is a legit posh suburb in the city as it is a prime residential location flocked by popular Japanese personalities. But don't get it twisted, Nakameguro is also a fave destination for people living outside of the area. Second to the aforementioned Ueno Park, the Meguro River is another must-see destination during the cherry blossom season. In fact, the place is so popular, Starbucks built a mega three-story Reserve Roastery right beside it. Come here for a pleasant walk along a nice river view and homey local vibes, stay for good coffee at Onibus or a five-star plate of Tonkatsu at Tonki. 3. Ura-Harajuku Harajuku has always been synonymous to Takeshita Street and its girls with anime-inspired fashion sense. But the heart and soul of this neighborhood is actually in the backstreets. If you want in on the latest youth style, art and culture, make your way to one of the many bypaths of "Ura-Hara". Shopping for the latest sneakers? Check out Atmos and Kicks Lab. Eager to upgrade your wardrobe? Beams and United Arrows are your best bet. Craving for rainbow-colored pancakes? Go to, well, Rainbow Pancake. No budget? Don't fret, spend a day here and get style inspo – free of charge – that you can surely use back home. 4. Daikanyama Think abstract architecture meets OOTD-worthy shopfronts meets brunch spot heaven featuring artisanal food and drink options. Daikanyama is a snapshot of what modern living looks like, at least in the eyes of the discerning Tokyo locale. Step out of Daikanyama Station and you will be transported to a world where everything is pretty, crisp and somewhat expensive. That, however, doesn't mean you can't hang with the crowd. Get your roadside coffee fix at Motoya Express right outside the station, then lose track of time browsing through bookshelves at the Tsutaya T-Site. From there, a walk in a maze of lush greenery and retail buildings will lead you to Spring Valley Brewery, where you can order a craft beer sampler to cap off your afternoon. 5. Koenji It's only fitting that Koenji, Tokyo's former Punk Rock capital, is now a hub for all things retro. About a half-hour train ride from Shibuya, Koenji is a neighborhood with low-key rebel vibes and a fun and outgoing set of locals. Stall after stall of well-curated shops that sell thrifted clothing, books and vinyl records attract not only the city's tastemakers but also some internationally renowned fashion designers. Come to Whistler and Super Old to score curated vintage Americana clothing, Rare Records to dig up rock 'n roll and soul classics, then end up at Jirokichi for some live music and a drink (or two). Tokyo is a city known for their ultra-efficient transport system, so it should be easy to get to these neighborhoods. However, continuous walking is necessary. Gear up with weather-specific clothing, comfortable footwear and a bottle of H20 so you can stay hydrated all day. To help you beat the elements (winter in Tokyo = freezing cold; summer in Tokyo = dry and humid) get an insurance that'll get you covered from any travel hassle. Get Cocogen Travel Excel Plus insurance today.

*** The views expressed are the author's own and do not necessarily reflect the views of Cocogen Insurance.