2018: The year to change for the better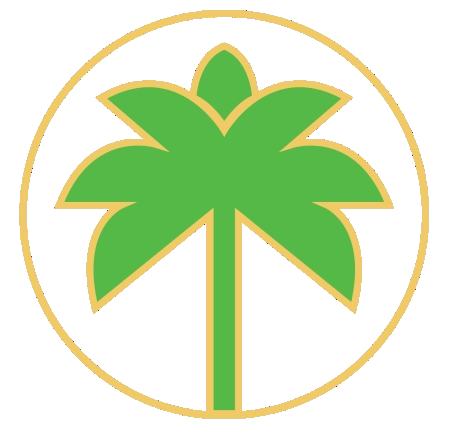 On February 16, we are set to join the Filipino-Chinese community in celebrating the 2018 Lunar New Year. Aside from the red lanterns, dragon dances and delicious Chinese cuisine, it is also common to look into forecasts from the Chinese horoscope to see what lies ahead of us within the next few months. This year, all of us are called to make necessary moves both for ourselves and also for the people who support us on a daily basis. Whether quitting unhealthy personal vices or investing on your workers by providing them benefits such as a personal accident insurance, luck seems to be well within our hands in 2018 by embracing change. Determination to wellness and change for the better LIFESTYLE CHANGE IS KEY TO PROSPERITY 2018 is the Year of the Earth Dog, which is said to be a good time to make a lifestyle change for the better. And while the saying "new year, new me" seems to be overused, it's the perfect time for all of us to actually put these words into action. Yes, it is time to quit that smoking habit. Perhaps, it is also time to put alcohol and junk food aside in favor of exercise and a comprehensive diet plan. Even without looking at the Chinese horoscope, the signs are everywhere. If you've been keeping abreast of the latest news, you would know that the implementation of the excise tax and the sugar tax this year will surely help kick your smoking habit as well as lessen your alcohol and carbonated drink consumption. Furthermore, there are dozens of gym memberships and healthy food delivery services awaiting your full commitment. If you are considering a change to your residential address, the Year of the Earth Dog is the perfect time to do so as well. And with high-rise residential buildings sprouting left and right, the perfect location is anywhere you would want to be. You see, implementing change in this Year of the Dog isn't coincidental. It's necessary and it'll only work if you make it work.

Planning your life ahead and change for the better PATIENCE SAVES POCKETS (AND YOUR SOCIAL LIFE, TOO!) It is worth noting that Dog years, such as this year, are not conducive to waste and unnecessary expenses. In 2018, one should not focus too much on spending and collecting things that are not needed. If you came from a spend-heavy 2017, it is time to shift to a more frugal year. Put the shopping money aside and save it for future travels or perhaps even better, a wise investment. It does not only pertain to money and spending. This year, you should also look into the quality of the relationships you have. Does having a huge network of friends inspire you and make you happy? If yes, then great. But if some friendships, or even an intimate relationship with someone, become too toxic to manage, it is never too late nor too wrong to cut ties with these people. Meanwhile, build and cultivate the ones worth keeping in your life. Remember, in this Year of the Dog, quality will reign supreme over quantity.

Wellness in the workplace brings change for the better VALUE THOSE WHO MAKE THINGS WORK FOR YOU "No man is an island". As cliché as it may sound, this saying applies all too well for businessmen, both young and old. While, at the end of the day, the business will thrive (or fail) at the hands of its owner, it is the employees who serve as the engine that revs up the workplace on a daily basis. As dictated by the Earth element in this Dog year, money will come to those who choose honesty and fairness in his/her dealings, especially in terms of business. This means that owners who will invest primarily in his/her workers this year will be greatly rewarded. As the bearer of good news in your office, maybe it's time to give your employees that much-awaited salary increase. Perhaps, an additional incentive in the form of bonuses or gift cards will put smiles on their faces, too. But more than the monetary incentives, it would probably be better if you can promote wellness in the workplace. Sign your employees to a group membership at a nearby gym, invite a mobile doctor/skincare expert to visit your office to perform free consultations, or maybe even supply your office pantry with fruits and healthy snacks instead of chips and instant noodles. Whatever wellness plan you choose for your employees, don't forget to pair it with a group personal accident insurance. Accidents can happen anytime during any given workweek, and it is imperative for all business owners to protect their roster with a group personal accident insurance coverage that they deserve. Aside from personal change, 2018 is also the perfect time to implement a more positive renewal of the workplace culture. This should be the year that the word "toxic" will no longer be heard inside your office. Instead, inject goodness and care to your workforce. The handsome reward will come soon after. Cocogen offers a Group Personal Accident insurance coverage that fits the needs of every office personnel. It has an all year round coverage for accidental death and disablement as well as medical reimbursement for accidents occurring within the workplace. For more information, you may call the Cocogen Head Office at 8830-6000 or send an e-mail at client_services@cocogen.com. From your Cocogen family, we wish everyone happiness, prosperity and longevity in this Year of the Earth Dog. Gong xi fa cai!

*** The views expressed are the author's own and do not necessarily reflect the views of Cocogen Insurance.