24 Visa Free Countries You Can Go To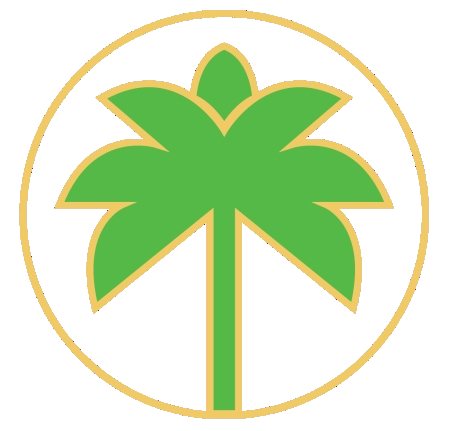 More and more people nowadays are starting to not just show interest in travelling but put value in it as well. Whether it is to take a break from the hustle and bustle of the metro, seek new adventures, meet new people, or learn about other cultures, it is evident that travelling really can enrich the soul.
However, with most of our time spent at work, we usually only have weekends or long holidays to book a flight and fly out of the country; but with the documents you have to accomplish just to take and out-of-country trip, sometimes, the hassle of it all makes you want to just stay at home and binge-watch your favorite TV series.
Well, now is the time to get out of bed, pack your bags, and ready yourself for an adventure because we have taken the liberty to list down 24 of the greatest countries you can visit without a visa.
ASEAN COUNTRIES
Being in a foreign land doesn't mean you have to fly halfway across the globe. In fact, why not start here at our very own ASEAN backyard? They're close enough that we don't have to burn a hole in your wallet just to get there. Here are our top 5 nations in Southeast Asia: This tiger economy does not require a travel visa for travellers staying for a month or less. You won't even need a month to see the entirety of Singapore. Take a week-long tour to take in the sights and immerse in the flavorful Singaporean culture and be amazed at the progressive living, breathtaking modern architecture, and landscape of human ingenuity.
Just a bus ride away from Singapore, Malaysia has been one of the key tourist spots in the ASEAN region for its rich culture. Populated by Malays, Chinese, Indians, and other Malay indigenous groups, Malaysia is truly a melting pot of Asian races and cuisine. Better yet, they also do not require travel visas for tourists who will stay in their country for no more than 30 days.
How would you not know about the serene and majestic beaches of Phuket? The overwhelming goods in Bangkok? The progressive district of Siam and all the delicacies that are certified, Thai? This beautiful nation that attracts over 16 million foreigners every year is also one of the centers of Buddhism in Asia. Same visa policy applies for Thailand- No visa required for 30 days or less
The country that spreads across 17,000 islands in the South Pacific is also the face of cultural and natural biodiversity in Asia with its numerous indigenous groups speaking 500 languages and dialects as well as its countless virgin forests and marine wildlife.
However, Indonesia is also known for its rising economy in Java, their hypnotic beaches in Bali, being the Center of Muslim religion in Sumatra, and nature tripping in Kalimantan. Thirty days or less, that is all you need to travel here visa-free.
The land of Khmer on the other hand offers a visa-free travel for only 21 days. Worry not because with a good itinerary, you can visit all the interesting and scenic spots in less than three weeks. Just include the extravagant royal palaces and silver pagodas on your stopovers. And never miss the Angkor Wat temples. 2.) Non-ASEAN countries The shopping capital of South Asia is one of the most sought-out countries to visit by foreigners. The entire nation isn't like Cambodia and Indonesia but the developing city will give you another perspective as a traveller. Try their street food and some of their more well-known delicacies to experience the rick Hong Kong cuisine. If you travel with your kids, do not miss Hong Kong Disneyland in your itinerary. And if you can, bring enough cash because shopping is a way of living here. Just be mindful though, because despite the fact that visa-free travel in Hong Kong is allowed, you only have a maximum stay of 14 days.
The land of egg tarts is also one of the must-see places in Asia. Few miles from Hong Kong (which used to be a British colony), this small sovereign is part of Portuguese territory until 1999. Like Hong Kong, Macau is a Special Administrative Region of the People's Republic of China. They both exude the progressive vice that attracts urban tourist, most especially those who are into gambling. You can visit famous spots like the Ruins of St. Paul's, Senado Square, A-MA Temple. Macau Tower and Fortaleza do Monte. To cap it all, Macau allows no-visa travel for 30 days.
This Chinese autonomous nation that sits just above Batanes by a few nautical miles is also a go-to place for tourists. The right blend of mountainous scenic spots and urban destinations attract foreign travelers to visit Taiwan. Not to mention, their famous authentic street foods and creative fusion of European desserts that will surely capture every tourist's taste for new flavors. At the heart of Taiwan is the Central Mountain Range, a magnet for mountaineers looking to conquer East Asia's tallest peak, Yushan (Jade Mountain). The Yushan peak is also a heaver for shutterbugs looking to catch a shot of the "sea of clouds" sweeping over the mountains at dawn. This country also brags some of East Asia's finest surfing and windsurfing spots. Travelling to Taiwan is visa-free for 30 days if you have held previous valid visas for Australia, Canada, Japan, New Zealand, Schengen countries, the UK or US. (Note: Taiwan approved visa-free up to 14 days in the island-state as part of its government's effort to promote its New Southbound Policy which is expected to be effective starting October or November 2017.)
The haven for all beach bums is free of visa for a travel period of 30 days. Consider having a vacation in a captivating island that is thrice the beauty of an adulterated Boracay. Enjoy bathing in their regal blue coast, fine white sand beach, and bask all you want under the tropical sun.
Renew your spirituality with the key places of Hinduism in India. Capture the picturesque Taj Mahal and AmerFort, and discover the ins and outs of New Delhi and Mumbai. Don't forget to buy fine Indian woven fabrics and clothes if you can. Just so you know, India issues the 30-day visa upon your arrival.
CENTRAL AND SOUTH AMERICA
The Caribbean countries of Central America also offer no-hassle visa travel. These countries have the most conducive tourism spots in the American continents due to their cruise packages. Discover which of them is open for visa-free and hassle-free tourism.
Costa Rica- 30 days Visitor's Permit issued upon arrival
Nicaragua- 90 days visa issued upon arrival
AFRICA
Explore the charming wildlife that the African countries have to offer. You can check the following nations in the African continent to know which ones allow tourists to travel visa-free: Kenya- 90 days visa issued upon arrival for 50 USD
Madagascar- 90 days visa issued upon arrival for MGA 140,000
Saint Helena- visa issued upon arrival

OCEANIA
The small yet breath-taking islands of Oceania also entice tourist to travel without the hassle of processing a visa: Fiji- 120 days Visitor's Permit issued upon arrival and can be extended
Palau- 30 days visa issued upon arrival, additional 50 USD for extension
Samoa- 60 days Visitor's Permit issued upon arrival
From the sunburnt outback of Australia to the snow-capped peaks of New Zealand, Oceania is an adventure waiting to happen.
With trekking in Papua New Guinea, snorkeling throughout the Great Barrier Reef, and access to unbridled adventure in groovy Queenstown, you won't run out of new things to do.
As you can see, much of the world awaits for you with a need for a travel visa. There are literally hundreds of places for you to go and see. The United States, Europe, and the Caribbean may be the most blogged about places by travelers but often, it's the most obvious but hidden jewels who have the most to offer.
So what are you waiting for? Now would be the perfect time to plan out your year's international travels. Oh, and don't forget to get yourself COCOGEN Travel Excel Plus so you won't have to worry about flight delays or cancellations, and baggage loss or misplaced passports and you can focus on enjoying your trip.
The author of this article contributed in their own personal capacity. The views expressed are their own and do not necessarily reflect the views of COCOGEN Insurance.