Top 5 solo travel destinations for women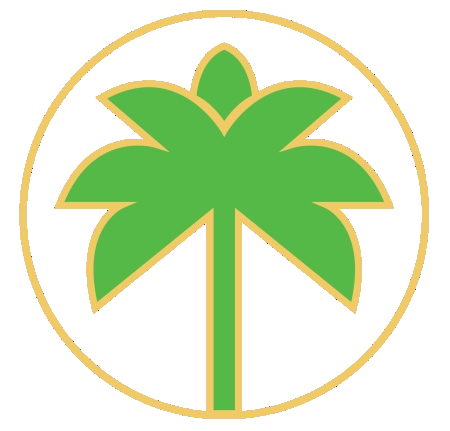 These solo travel destinations are perfect for women traveling solo. Read on to get tips on how to travel the world more securely with Cocogen Travel Excel Plus. In this new era of female empowerment, women are no longer held back by circumstance, even in travel. They can safely pick all the travel destinations they want (provided that the local government deems these safe and accessible for travelers). After all, there are 63 countries that Filipinos can travel to without needing a visa, and over 150 more once we do acquire a visa. The opportunities to see the world are vast; more so for women who are traveling solo. Without a big group of family or friends, women who travel solo are free to do whatever they want and go wherever they want. They are not limited to going only to tourist-friendly spots; nor are they held back by the worry that their companions might not enjoy their travel plans. This is a go-signal for Filipino women to travel where they can enjoy the food, culture, and sights of another country on their own. Are you ready to fly solo? Read on, then. In the spirit of National Women's Day, we compiled the top 5 destinations around the world for single women to visit. Quebec, Canada Not many people know that the city of Quebec offers a diverse array of activities and sights for the single female traveler. Quebec is known for its French-speaking citizens and most of all, its beautiful fall season. One of the most famous Korean TV dramas, Goblin, was filmed in Quebec. If you are a fan, this is the perfect opportunity for you to go and experience the drama's different sights and sounds in real life. And when you're done sightseeing, you can head over to Charbon Steakhouse, a popular Canadian Steakhouse with gluten-free options. Go ahead; wine and dine yourself while watching the magic of Quebec happen outside. Rome, Italy Rome will never be overrated, especially with all the secrets you can discover just by walking through the streets. Not only is it famous for its landmarks like the Roman Colosseum and the Leaning Tower of Pisa, it is also visited by millions of people every year for the chance to savor the world-renowned Italian cuisine. It's not just a picture-perfect city; it is also a place where you can relax and revel in history that has been kept preserved by an entire society. From Rome, you can easily take a train to other famous Italian cities: Firenze (or Florence, to see the beautiful art in museums and the classical architecture everywhere), Assisi (to visit the easily navigable pilgrimage sites related to Sts. Francis and Clare), and Bologna (the unofficial gastronomic capital of Italy). Sydney, Australia If you are looking for an adventure, Sydney is always ready to offer it and more. It is, of course, the home city of the most memorable opera house in the world. But it's also the central hub for single tourists who want to experience the outback and the wildlife tours. One can also spend days on end at the beaches around the city. Apart from that, Sydney offers adventurous travelers a chance to taste the unique and wonderful flavors that only the people from down under know how to serve well: Witchetty grub (a.k.a. moth larvae). Anyone for seconds? Osaka, Japan If you love the sophistication of Tokyo, but are tired of the busyness of a city, fly to Osaka instead. This charming city offers the same modern feel of Tokyo, but with a quieter buzz. It's perfect for a woman who wants to travel to a safe environment with an incredible array of cultural attractions. The best part about Osaka is that it is unofficially known as the commercial capital of Japan. Anyone who loves Manila's dynamism will feel right at home in Osaka. Even better, Osaka is just a bullet train ride away from other cities in the country. If you're done for the day in Osaka, you can just zoom over to Tokyo, Kyoto, or even Nagoya to experience more of what Japan has to offer the independent gal. Cape Town, South Africa Did you know that South Africa is actually home to some famous names, including the late Nelson Mandela, supermodel Candice Swanepoel, and actress Charlize Theron? The best time to travel to Cape Town is in the summer season so that you can experience the festivals and the beautiful beaches in all their glory. If you really want a goosebump-worthy experience, though, hike up Lion's Head, a gorgeous mountain famous for breathtaking views at sunset. If there's a full moon, you can even camp there overnight and enjoy the panoramic views. Don't forget to do a safari tour, as well, and get a taste of South Africa at its most primal state. Before you head out, though, here are some tips to keep in mind before traveling, especially when you are on your own: - Do research on your destination. Read up on its culture and climate so you can manage your expectations even before you fly out.
- Book a hotel in advance and make sure it has a house safe where you can store your valuables like your passport, jewelry, etc.
- Send your itinerary to family and a few close friends so they can keep track of where you are. -Bring any medicine you might need, like fever medicine, pain relievers, antacids, etc. Buying medicine from a different country can be difficult and expensive. -Ensure that your phone is on roaming and that you can call anyone at any time. Have a list of local numbers to call for emergencies. -Bring your charger everywhere, as well as a power bank or two. -Find out where the Philippine embassy is in the city you visit and have its contact details handy. In case an emergency arises–a natural disaster or military conflict, for example–you should know where you can find safety.
Most importantly, make sure that you are covered by travel insurance. And when getting travel insurance, choose COCOGEN Travel Excel Plus. While you're traveling, this gives you coverage for accidents, disablement, or death. It also covers personal liability, medical expenses abroad, transport in case of illness or accident, emergency dental care, and delivery of medicines, among other things. This package also offers assistance for delayed departure of flights, trip cancellations, and gives compensation for in-flight loss of checked-in baggage. With Cocogen Travel Excel Plus, you can rest knowing that you are financially secure wherever you are in the world. So go on and explore! Cocogen Travel Excel Plus has your back.

*** The views expressed are the author's own and do not necessarily reflect the views of Cocogen Insurance.